Children nowadays seems to be getting less play time outdoors and instead spend more time indoors using digital devices such as smartphones, tablets, laptops or LED television. These digital devices usage is becoming a norm in our children's lives, such as attending online classes or watching their favourite videos. In conjunction with this, some parents might not be aware of the unhealthy effects on their children of spending too much time staring at the nearby screens, which can lead them to experiencing digital eye strain.
What is Digital Eye Strain?
Digital eye strain, also referred to as computer vision syndrome, is a group of eye and vision-related symptoms that occur from prolonged usage of tablets, smartphones, computers (laptops and desktops) and LED television. Digital eye strain might disrupt children's sleep cycles and this may lead to difficulty in getting enough rest. The other symptoms include:
Eye strain
Headaches/migraines
Blurry vision
Dry eyes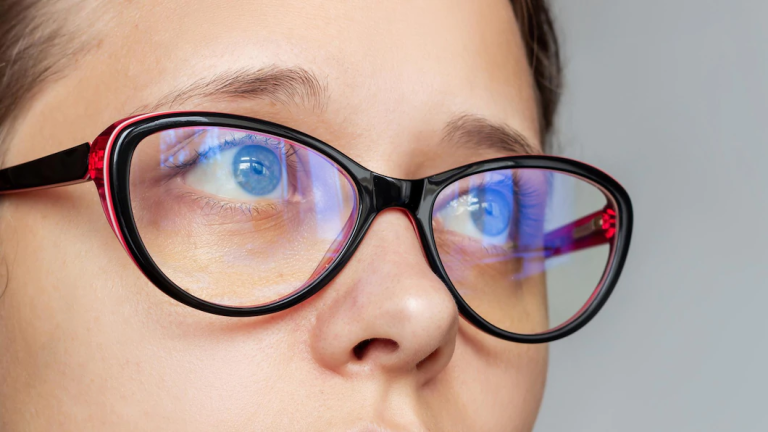 Anti-Blue Light Eyewear Protection for Children
Blue light from digital devices can have a negative effect on vision over the long term. Special coatings and tinted lenses can help reduce the harmful impact of blue light. It is important for parents to play an important role in maintaining a healthy vision, especially during their children's growth.
To help protect children's vision, a pair of frames with a blue light filter lenses is a good solution to be worn during digital device usage. At Whoosh Eyewear, we provide blue light protection eyeglasses, especially for children! Join us to protect children's vision by giving them a pair of frames together with a Plano blue coat lens at RM99* only!
Protect Children's New Optical Glasses
Other than giving your children a pair of glasses, you can now give them protection on their new pair of prescription glasses with our Optical Protection Plan, the first ever in Malaysia! The Optical Protection Plan includes accidental damage* coverage as well as an extended warranty*. This will help cover and protect your children's glasses if they accidentally break them during play. 
The Optical Protection Plan is available at all outlets nationwide. Head over to Whoosh Eyewear outlets as we are ready to serve you!
Terms and conditions apply.
Resource:  https://www.aoa.org/healthy-eyes/eye-and-vision-conditions/computer-vision-syndrome?sso=y